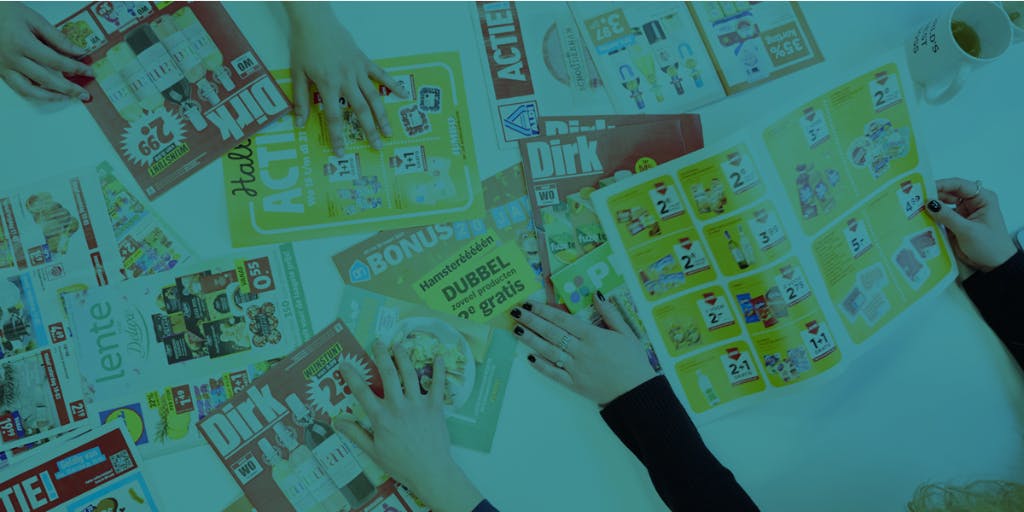 Whitepaper food promotions and overconsumption
Food promotions are everywhere. A lot of the time they promote unhealthy and unsustainable food.
Our newly published whitepaper starts an integrated debate about the role of food promotions in relation to health, environment and animal welfare. Key facts and developments in the public debate suggest we should ask ourselves whether we need to be encouraged to eat more unhealthy and unsustainable food.
Off all promotions, multi-buys lead to overconsumption the most ánd do not save the consumer any more

More than 80 percent of food in Dutch supermarkets' promotion folders are unhealthy. And more than half of promotions for unhealthy food are multi-buys (buy 1, get 1 free, 3 for €2). 

Food promotions are starting to be discussed more critically. The focus has been on regulating advertising on specific products (alcohol or tobacco), or that targets specific audiences (child marketing).

Our neighbouring countries are starting to criticise food promotions, specifically those promotions that encourage the purchase of more than one unhealthy product (multi-buy deals). The ban that will be implemented on multi-buys in the UK serves as the best example.
Find the publication here