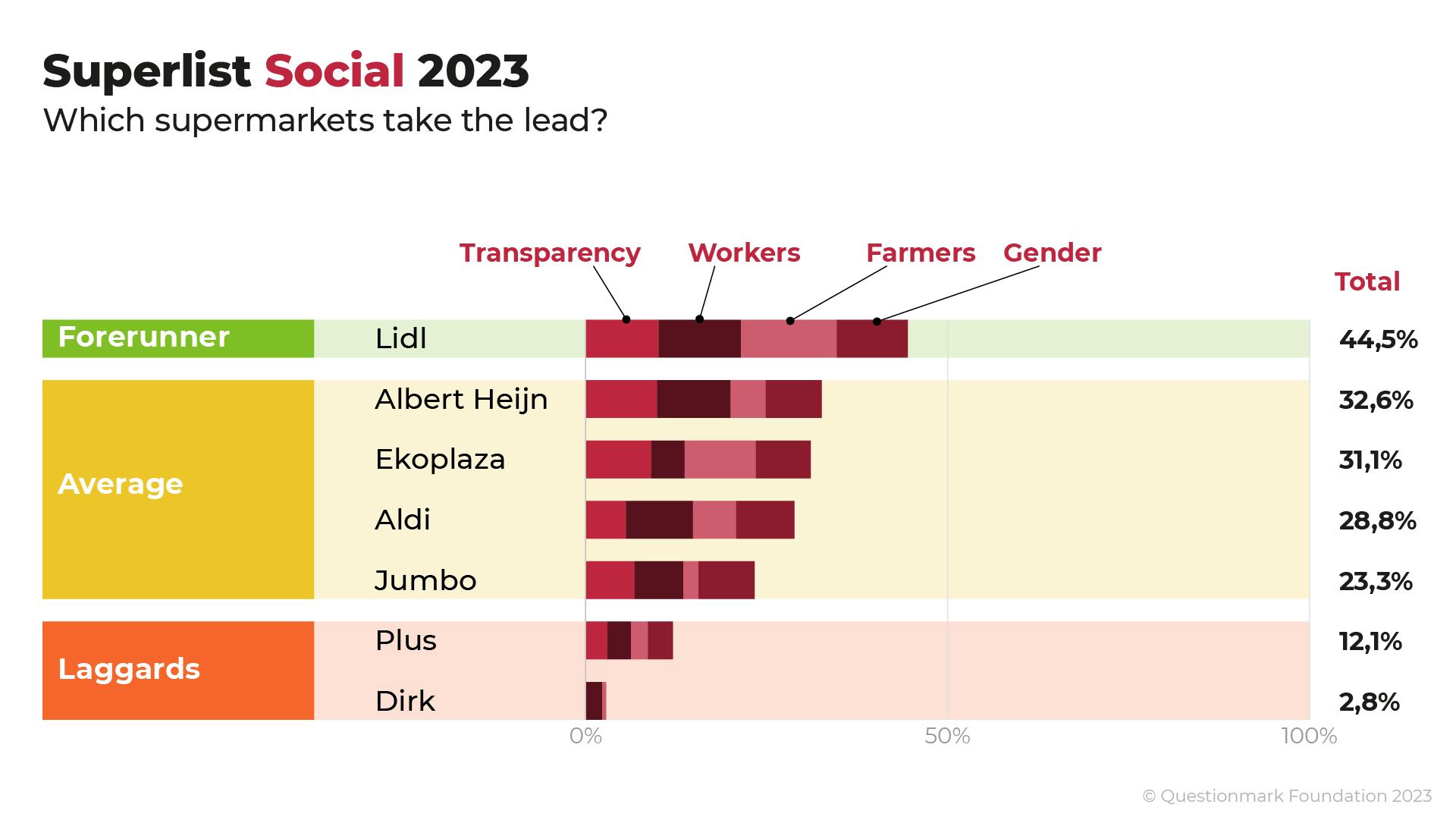 Publication Superlist Social The Netherlands 2023
15th May, 2023 - The first edition of Superlist Social was published in The Netherlands. This is the first Superlist that compares the largest supermarkets in The Netherlands on their efforts to safeguard human rights in the food supply chain.
No supermarket shows far-reaching measures for respecting human rights in their supply chains. Supermarkets do have policies and they are gaining a better understanding of where the risks of child labour, discrimination and exploitation occur. But concrete actions by supermarkets to respect the rights of workers, farmers and women remain largely absent. Lidl leads the way in the Superlist Social rankings, followed by Albert Heijn, Ekoplaza, Aldi and Jumbo in the middle and PLUS and Dirk are the laggards. 
Find out more