Superlist Environment Belgium 2022
Which efforts do Belgian supermarkets take to make the food system more sustainable?
Superlist Environment in Belgium compares the supermarkets with the largest market share on the issues: plant-based food, sustainable agriculture and deforestation, and food waste.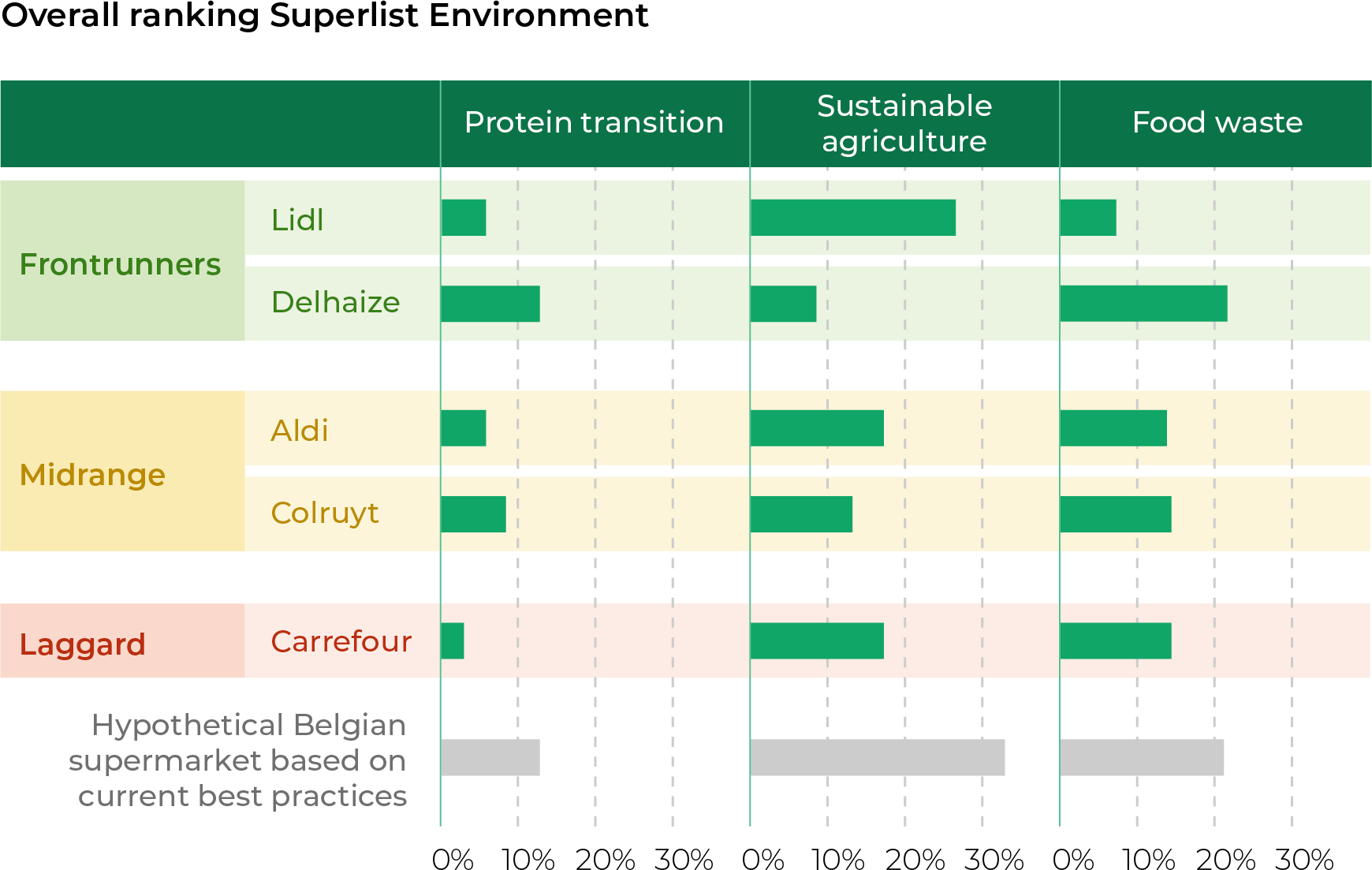 Sustainable food is not yet the norm in Belgian supermarkets
Supermarkets can dramatically increase their efforts in making the food system sustainable. Although there are promising practices across all supermarkets, supermarkets in Belgium currently do not considerably contribute to a more plant-based diet, sustainable food, and less food waste.
Subscribe to our newsletter
Stay up to date about our Superlist projects and findings